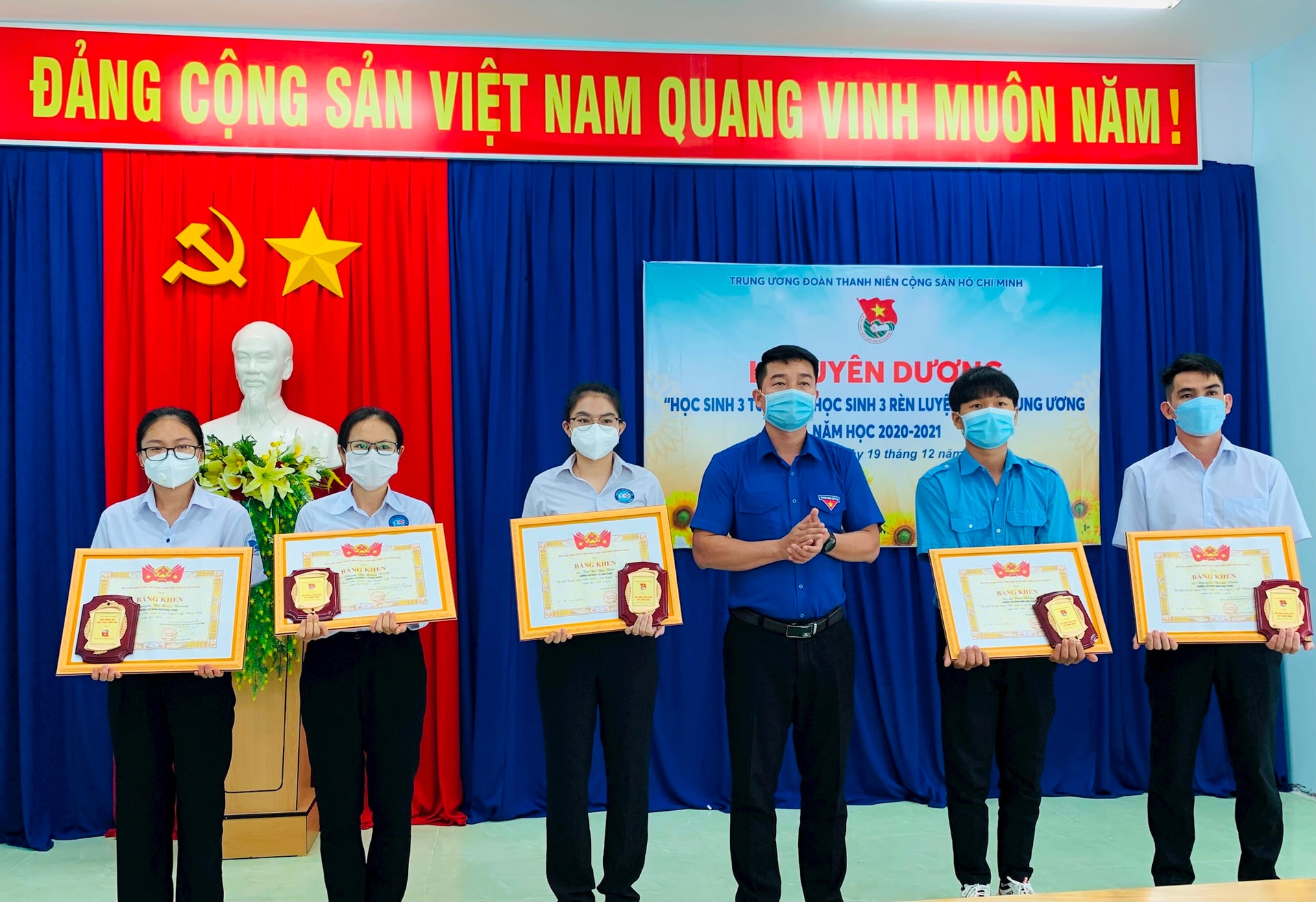 The event took place with the participation of delegates from 43 locations across the country. In the school year 2020-2021, the whole country has 455 students achieving "3-good student" title and 18 students with "3-practice student" title at central level. In Binh Thuan, the ceremony was attended by Mr. Thai Thanh Bi- deputy secretary of the provincial Ho Chi Minh Communist Youth Union Branch, as well as 10 students awarded the titles of "3-good students" and "3-practise student". The honorees include 4 students with "3-good student" titles: Tran Quy Khang (Bac Binh high school), Nguyen Hoang Vy Dan (Ly Thuong Kiet high school), Doan Ngoc Tam Nhu (Hung Vuong High school), and Nguyen Pham Chau Anh (Duc Tan high school); and 6 students with "3-practice student" titles: Dang Bao Hoa Nghia, Ton Nu Thu Thao, Pham Thi Hong Trang (Binh Thuan Medical College), Nguyen Thi Hoai Thuong, Nguyen Thanh Dung, Le Van Thong (Binh Thuan Vocational College)
These are typical examples in learning, practising and actively joining movements lauched by youth union in their schools and educational facilities.
Mr. Thai Thanh Bi, authorized by the Secretariat of the Central Youth Union, awarded certificates of merit to those typical students. The prizes are considered as a motive force for local students to strive for more success and remarkable achievements in learning and practising.
Translated by Phuong Lan (Source: Binh Thuan Online)