Accordingly, vehicles used for fixed routes of interprovincial and intra-provincial passenger transport (including public buses, taxis, passenger charter buses and cars, tourist coaches) traveling from and to Phan Thiet city, La Gi town and the districts of Bac Binh, Ham Thuan Bac, Ham Tan, Duc Linh and Tanh Linh, are allowed to recover operation since December 18, 2021 following Guideline No.3110/HD-SGTVT dated October 23, 2021 of the department of Transport.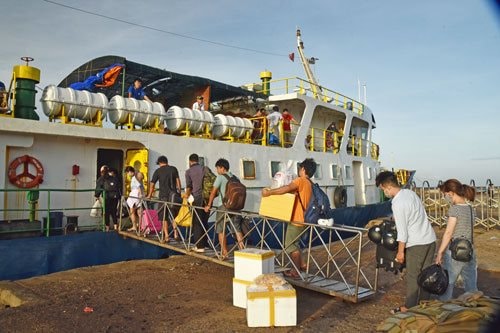 Passenger transport by road in districts of Tuy Phong and Ham Thuan Nam remains suspended until further notice.
Operation of waterway passenger transport route Phan Thiet-Phu Quy has also resumed since December 18, with the schedules arranged under the cooperation between the authorities of Phan Thiet and Phu Quy seaports, as well as ships' owners in order to ensure pandemic prevention and meet people's demand. Particularly, regulations for ships' crews and passengers have been adjusted to allow people with two following conditions: 1. Being fully vaccinated (the last shot given at least 14 days prior to their trip) or recovering from Covid-19 within the last 6 months; 2. Showing Covid-19 negative test results (by RT-PCR or quick tests) valid within 72 hours after receiving test results.
Translated by Phuong Lan (Source: Binh Thuan Online)