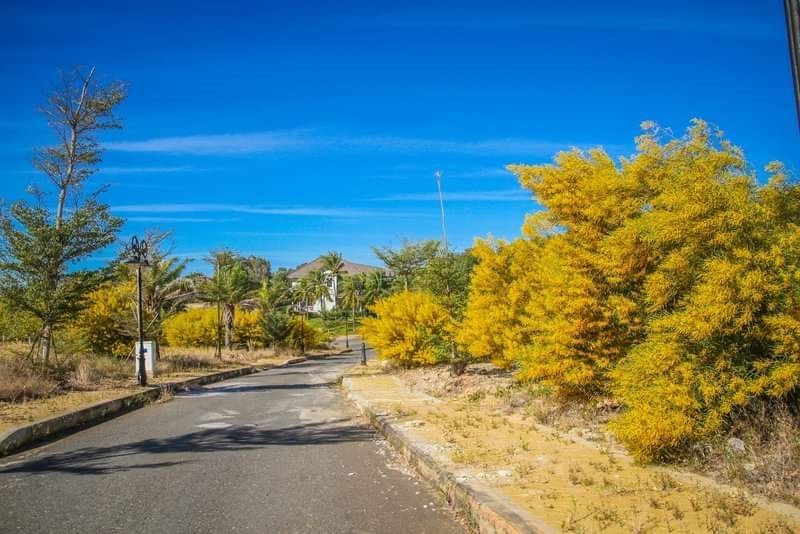 Particularly, the trees are covered with yellow flowers whose scientific name of Acacia auriculiformis are blossoming along the roadsides of Vo Nguyen Giap Avenue to Hoa Thang-Hoa Phu Coastal roads.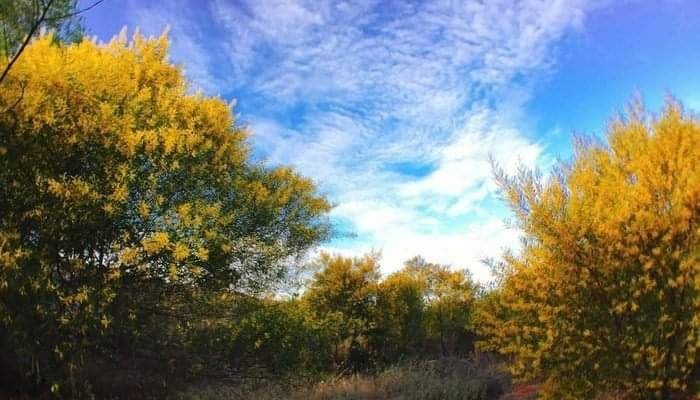 On the visit, travelers will surely fall in love with the romantic natural scenery that is as beautiful as the movies.
Driving about 40km-60km northeast from the city center of Phan Thiet, visitors will reach Bau Trang tourist site, where they can catch hundreds of blossomed yellow flowers along the roadsides. This destination is blessed with clear blue waters, vast and majestic mountains.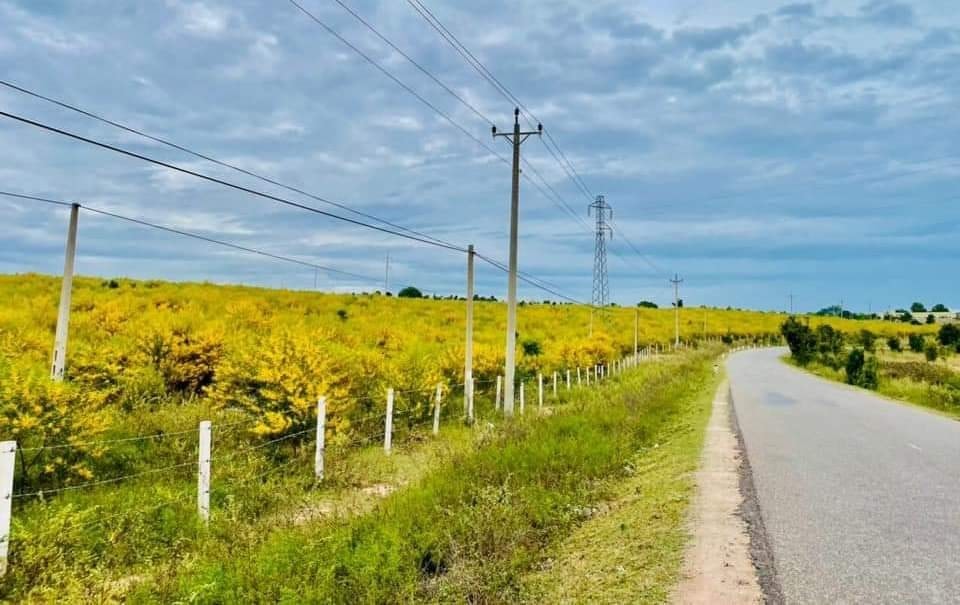 To get the ideal photos, visitors can visit the destinations from 9:00 AM to 10:00 AM and 3:00 PM to 5:00 PM.