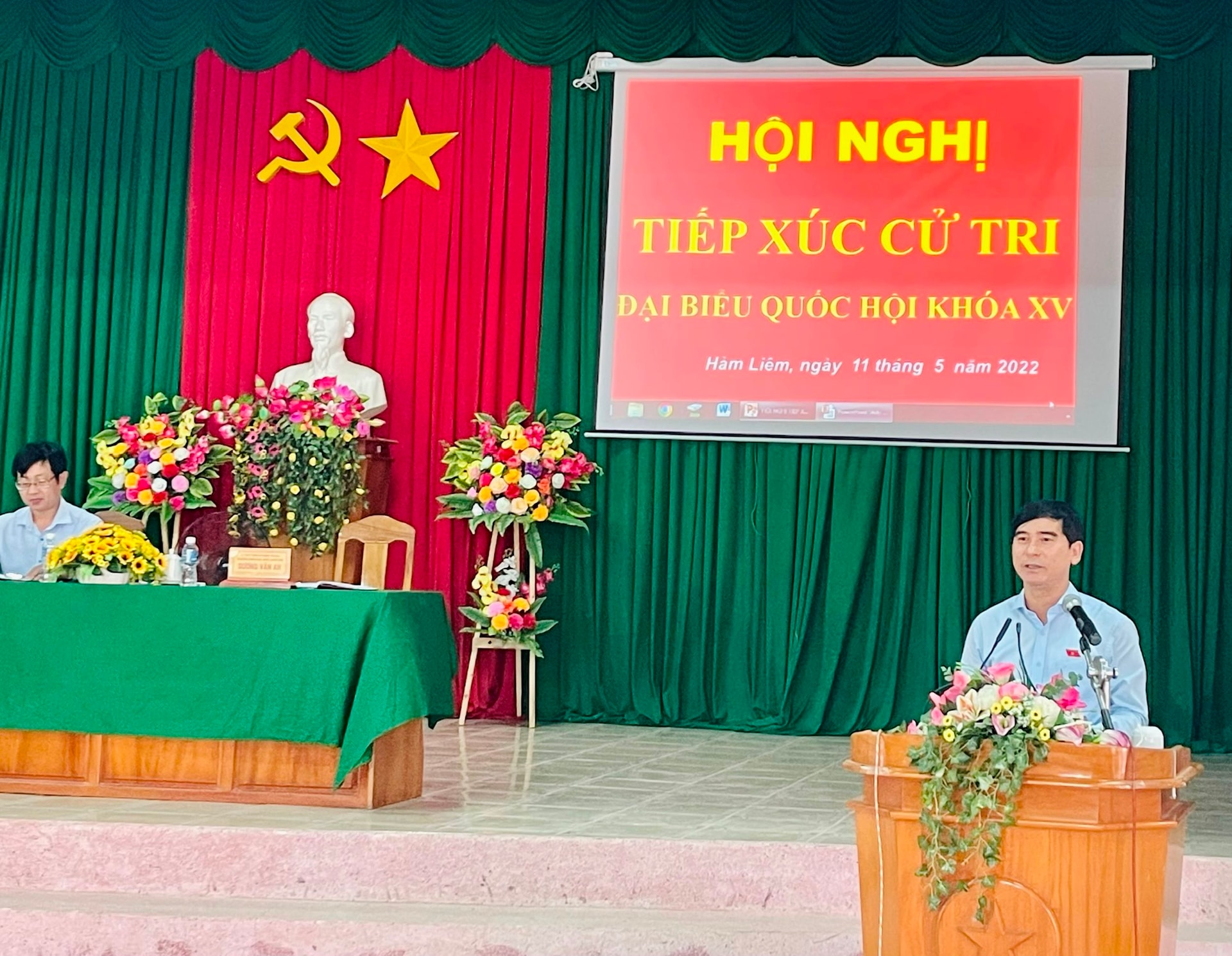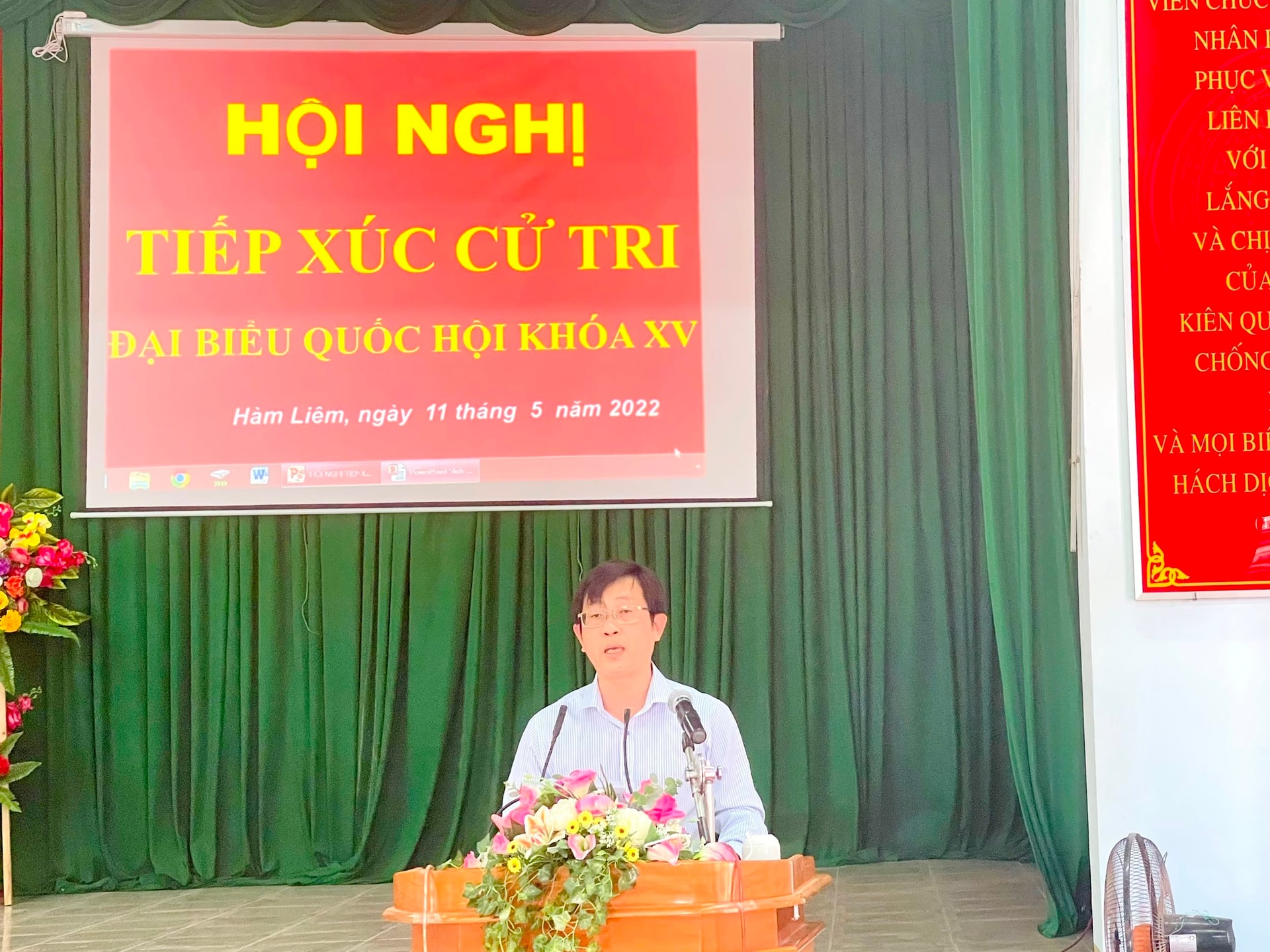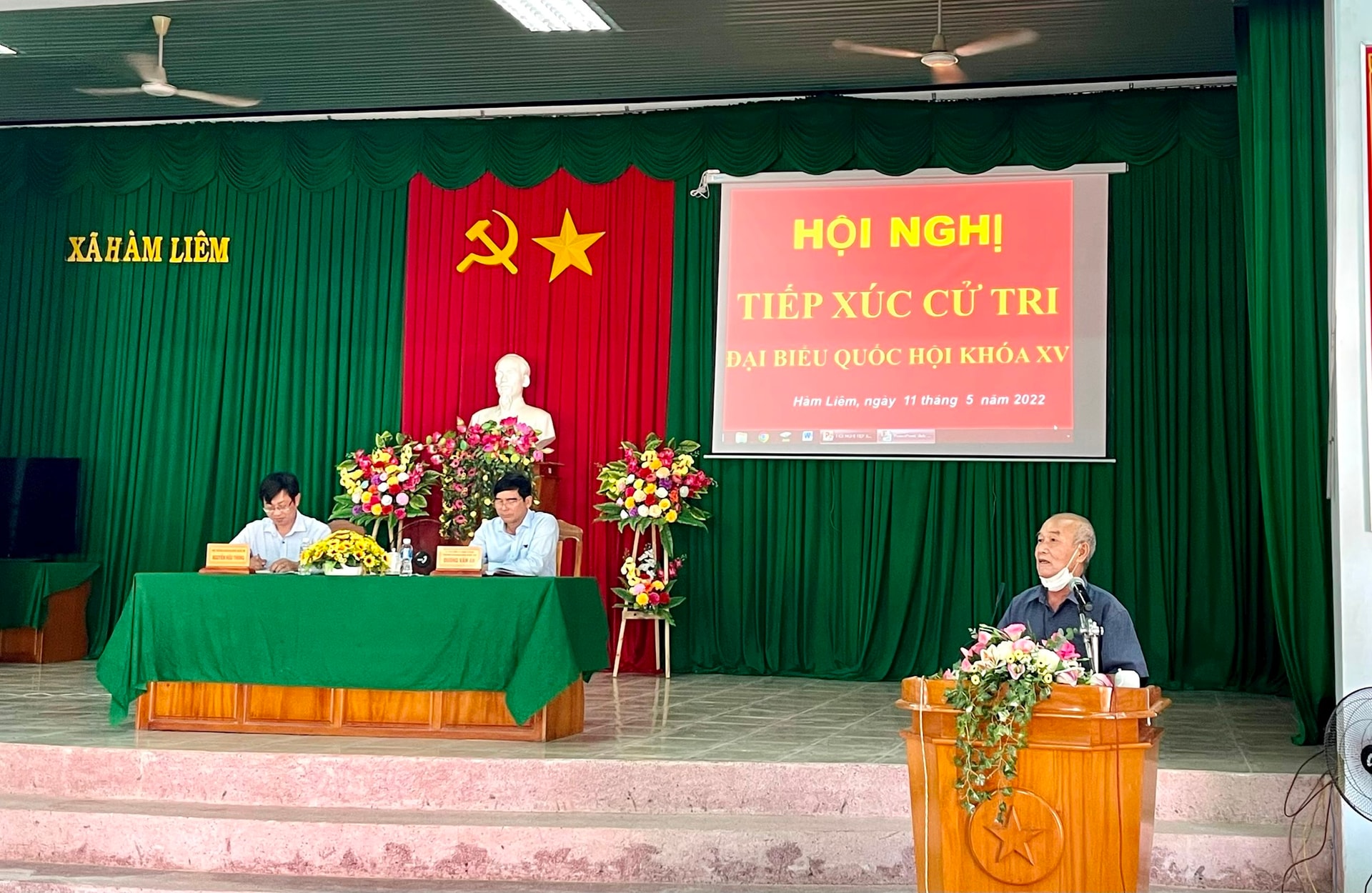 At the meeting, after hearing reports and other agenda of the 15th tenure National Assembly' 3rd session, local residents gave their opinions and petitions to many issues, including price of dragon fruit and concrete measures to deal with the fruit's output. Especially, a large number of voters also expressed their concerns about the Ministry of Education & Training's new general education program that includes history as an optional subject in high school education, starting from 2022-2023 academic year. Most of them disagreed with the fact that history is no longer a mandatory part of high school education. They argued that history should not be considered as an optional school subject. According to voters, if students do not learn about history, they will not gain full understanding about the country's history to better protect the national independence.
All ideas contributed by voters have been collected by representatives of leaders of Ham Liem and Ham Hiep communes, as well as Ham Thuan Bac district. They will take into consideration and soon provide their response.
Secretary Duong Van An emphasized that the voters'opinions well reflect the people's legitimate aspirations and expectations. He answered some questions at the meeting and gave further information about measures towards sustainable development and consumption for dragon fruit. He noted that petitions related to policies under the competence of the central government will be submitted to the Government and ministries to seek solutions in the coming time. With regard to the voters'reaction as well as public concerns about patriotism education after an announcement that history would no longer to be a compulsory subject at high school under the new education program, Secretary An stressed that, the first 2 lines of the famous historical work of President Ho Chi Minh say that "Our people must know our country's history/ To clearly understand the origin of the Nation Vietnam". Countries around the world also attach special importance to history education among young generations not only in schools but also through museums, galleries, books, newspapers, etc. Mr. Duong Van An said that the provincial delegation of NA deputies would take this issue to the upcoming question-and-answer session to Minister of Education and Training, and submit to the National Assembly, the government, the Party Central Committee to seek reasonable solution to history education, ensuring that all Vietnamese history is penetrated to every Vietnamese people.
On that occasion, the provincial delegation of NA deputies presented 10 gifts to poor and near-poor households in Ham Liem and Ham Hiep communes.