Since ancient times, Binh Thuan people had been able to use available materials to create many high-value, artistic handmade items for daily life because they are hard working and have skilled hands. While the social economic development is increasing, the demand for handcraft goods is much more increasing. Especially, the supply must be fairly priced, durable, and attractive without causing negative effects to users as well as being eco-friendly. Thereby, many people turned to doing handicrafts and they imparted the craft towards to others, eventually forming craft villages.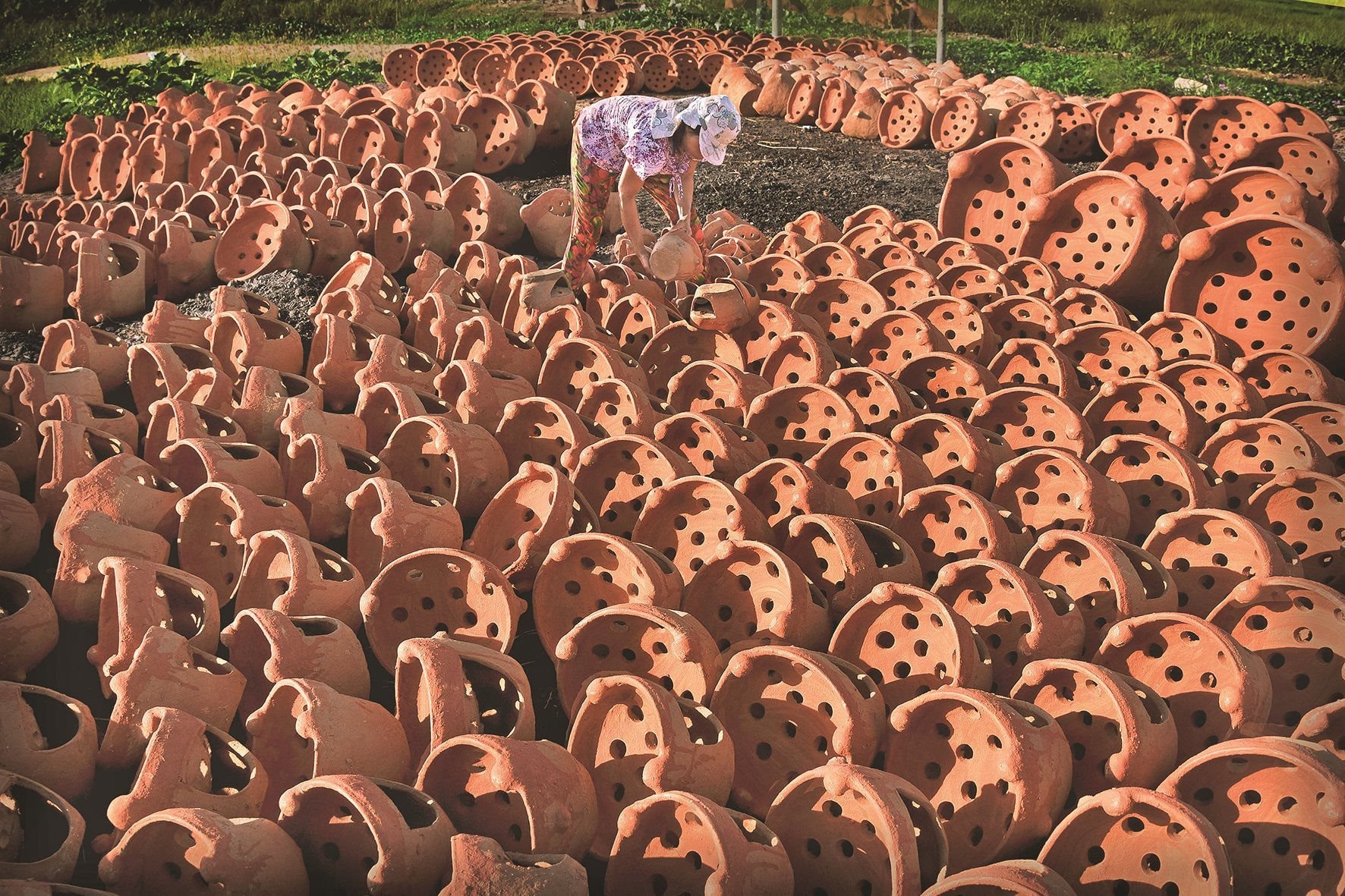 Craft villages fosters tourism development
Trade village is a characteristics of the countryside. Everywhere in the province also has a craft village which produces a distinct and unique traditional handicraft. The province's well-known craft villages consist of brick and tile production, rice paper, brocade weaving, pottery, seafood processing, fish sauce, bamboo, wood processing and forest products, etc.
Over the years, traditional craft villages in the province make important contribution to solving local jobs and creating a rigid source of income for local residents. The province presently has over 10,000 rural career facilities in working, employing over 50,300 people. Tourism and craft villages have a mutually relationship.
Tourism has significantly contributed to the meaningful and lasting socio-economic development of traditional craft villages, thereby enhancing the quality of life for residents in the area. On the contrary, traditional craft village tourism also has a beneficial affect. Traditional handicraft villages are a type of humanistic tourism resource which can attract visitors and enriching tourism potential, leading to the common development objective. In particular, traditional craft villages are normally found in rural areas; it seems that every craft village is a cultural, social, economic environment and lengthy traditional technology. Inside the handmade village, visitors will discover pure Vietnamese culture, the nation's cultural essential nature, which will help them feel harmonious and calm. It can be said that traditional handicraft village tourism will be an ideal spot for visitors to explore and gain knowledge about cultural norms, customs and celebrations, etc. Besides that, the craft village is a setting where produces distinctive handicraft products with high use meaning and artistic merit, typical of an entire nation and region, etc. Traditional craft villages are also moral tourism resources, bringing attention to the allure of a growing number of tourists, enriching and diversifying tourism activities, and offering visitors with a diverse variety of appealing options. There are three main craft villages in the province's ethnic minority area: Binh Duc ceramics village in Phan Hiep commune, Phan Thanh commune, brocade weaving village in Bac Binh district and commune brocade weaving village La Da in Ham Thuan Bac district. Nevertheless, only Binh Duc pottery village in Phan Hiep commune, Bac Binh district is fully active, while two brocade weaving villages, Phan Thanh commune, Bac Binh district, and brocade weaving village La Da commune, Ham Thuan Bac, have gone out of business due to non-compliance with the required standards. Accordingly, the brocade weaving village in Phan Thanh commune, Bac Binh district was disintegrated in 2012 as the new structure failed to satisfy the requirements, and the brocade weaving village in La Da commune, Ham Thuan district was stripped of the title of craft village. Alongside the Provincial People's Committee's focus and guidance to recover and enhance handicraft villages in ethnic group areas, there are still many issues and challenges such as outmoded machinery and equipment, company's products are unsightly, old fashioned designs, high prices caused by manual workers, poor competitiveness, and difficulty of finding a marketplace. Labourers are no longer interested in traditional fields of work, and as a result, they do not attend in the profession due to low income, forcing a few craft villages to disband.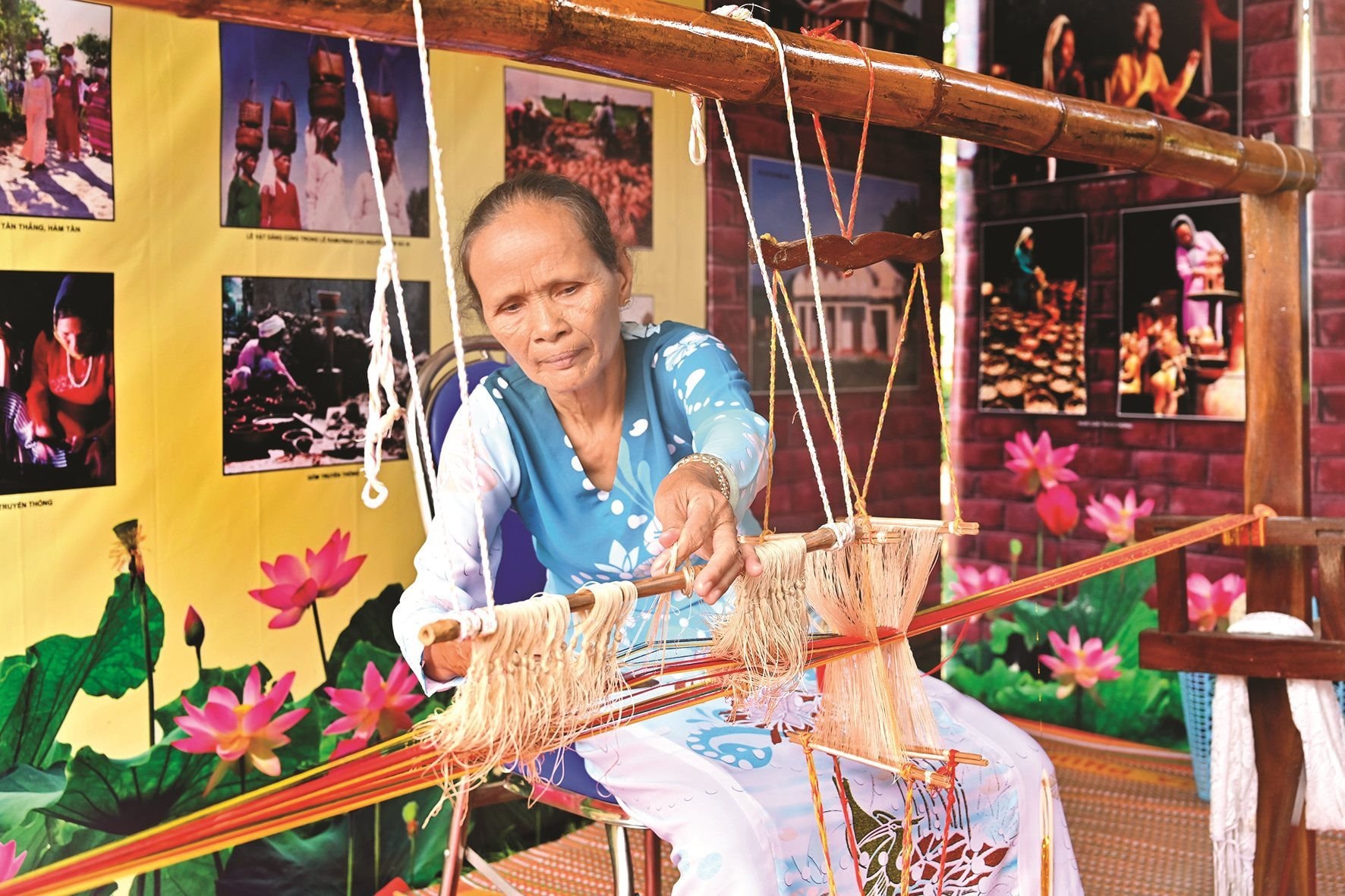 Traditional craft villages should be recovered and advanced
Based on the previous circumstances, the recovery and growth of handmade villages in general and minority ethnic groups in particular, should keep receiving focus and support in effort to enhance the folklore of the province's ethnicity. As a result, in focusing on the preservation and restoration of traditional handicraft villages, new craft villages must be enlarged. Developing craft villages linked to tourist hotspots to benefit craft villages in maintaining traditional crafts, developing folklore events, and establishing a cultural tourism atmosphere that encourages rural products. It is necessary to examine the rollout of the scheduling for the building works of craft villages beside that mixing tourism in line with an approved craft village conservation and development program. Especially, focusing on the protection and sustainable as well as the bulid up of new craft villages. Moreover, policies to enhance the growth of rural trades and villages should be implemented as soon as possible, creating chances for rural facilities to enter the policies. It is important to advance the application and development of science and technology in production activities, to gradually remodel technology, and apply appropriate advances in science. Concentrate on building rural industry sectors associated with raw material places in terms of job opportunities and boost worker earnings.