With the theme " Binh Thuan's Youth create and emulate to welcome congresses at all levels", in Youth Month 2022, the Youth Union at all levels have promoted their creativity, impulsive spirit, and volunteering to create an atmosphere of exciting competition in all aspects of work. Specifically, the whole province has repaired and built 210 km of rural roads; more than 100 km of roads; 6 new cultural houses; 26 new routes "Bright - Green - Clean - Beautiful - Civilized - Safe". In the meantime, the youth has planted more than 100,000 trees; collected nearly 30 tons of waste in the activity named "Let's clean the sea"; organized 77 formations to participate in environmental protection and response to climate change with the number of nearly 4,000 union members and young people participating.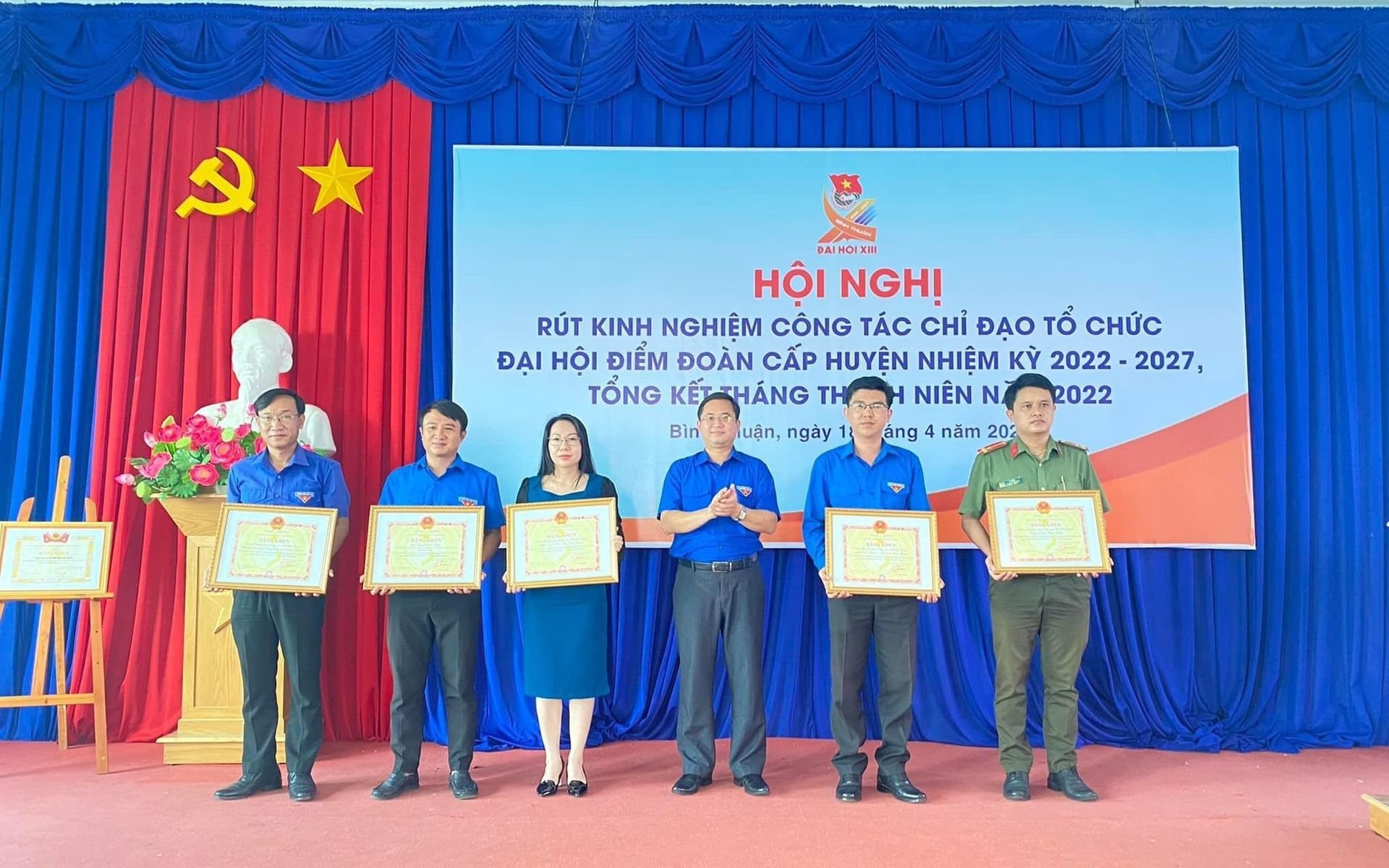 In addition, the whole province has given 1,233 gifts to policy-favored households, former volunteers, and households facing difficulties due to the impact of the Covid-19 epidemic. A total of 1,120 people get free medical examination and consultation while 8 houses of kindness were handed over during the month. Moreover, 830 union members and young people have participated in donating 650 blood units; and many activities to support the epidemic-affected peoples have been organized. The total value of monthly activities is more than 16 billion VND.
With the above achievements, the Executive Committee of the Provincial HCYU awarded certificates of merit to 24 collectives and 9 individuals who had excellent achievements in the Youth Month activities in 2022.