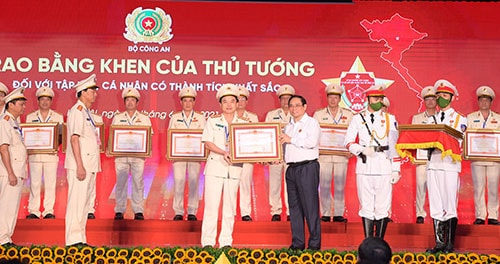 At the ceremony.
The two aforesaid projects have special significance in building e-Government towards digital Government, digital economy, and digital society. They are the two largest information technology projects ever in the country within the scope from central to 63 cities and provinces, and more than 700 districts, towns, cities, and nearly 11,000 communes, townlets, wards across the country.
As of now, the whole country has collected and synchronized with the national database on population with more than 102 million applications of residents (DC01) from all sources. Thanks to the high determination of the entire force, the whole country has accomplished over 54 million applications for issuance of citizen identification (ID) cards in a very short time, reaching over 108 percent of the plan. Currently, over 19 million ID chip cards have been printed and granted to citizens.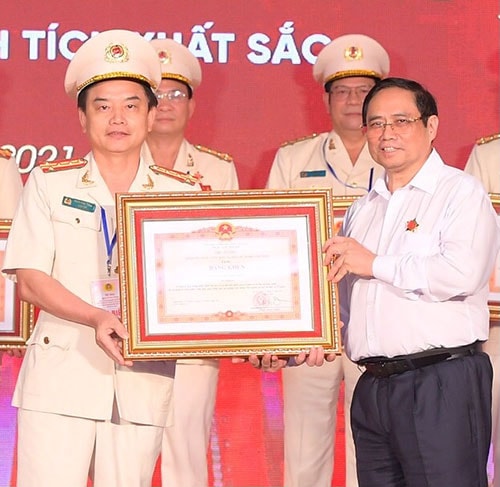 At the ceremony.
In Binh Thuan province, as of June 20th, the locality has collected 1,412,125 applications of DC01, gaining 99.96 percent. Of these, 1,410,430 applications have been synchronized with the national database on population.
Such efforts of the entire police force, Binh Thuan public security department have outstandingly achieved the two projects assigned by the Ministry of Public Security, and it was highly praised together with other 27 localities nationwide.
At the ceremony, Binh Thuan Public Security has the honor to receive a certificate of Merit from the Prime Minister for their excellent accomplishment in the two projects of "National Database on population" and "production, issuance, and management of citizen identification".
Translated by My Thien (Source: Binh Thuan Online)