Binh Thuan VFF offers medical equipment supported for Ham Thuan Nam and Ham Thuan Bac districts
Society - Ngày đăng : 10:04, 30/06/2021
BTO-Representative of Vietnam Fatherland Front (VFF) of the provincial Committee visited and gifted medical equipment to the two district's Health Centers in Ham Thuan Bac and Ham Thuan Nam.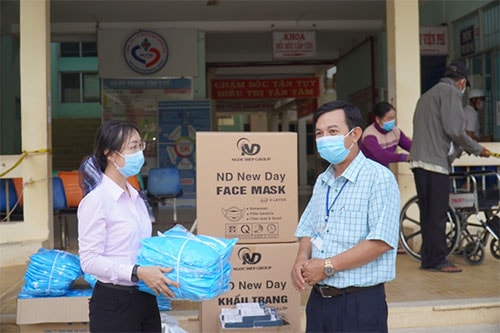 At Ham Thuan Nam district's Medical Center.
Ms. Phan Thi Vi Van, Vice Chairwoman of the provincial Committee of VFF thoughtfully encouraged the medical staff and frontline forces at the two localities as they have reported some new local Covid-19 cases. She showed her great consideration and sympathy to the frontline forces' difficulties and risks.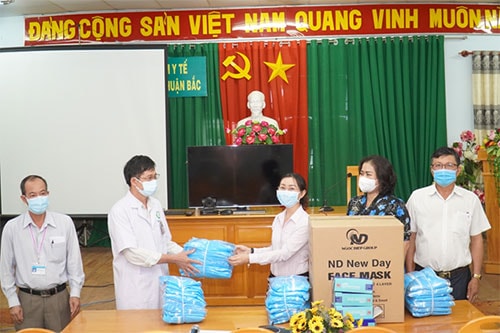 At Ham Thuan Bac district's Medical Center.
With the spirit of sharing difficulties, on behalf of the Binh Thuan VFF, Ms. Van presented each visited site with 2 boxes of medical masks, 500 pieces of antibacterial masks, 100 face shields, 300 medical gloves, 100 sets of medical clothes.
The support enables the units to have more protective equipment, avoiding risks when they are on duty.
Reportedly, 6 cases of Covid-19 are undergoing medical treatment at the Medical Centers of Ham Thuan Nam (3) and Ham Thuan Bac (3) districts.
Translated by My Thien (Source: Binh Thuan Online)