Great national unity week contributes to promotion of community cultural values
Culture - Ngày đăng : 15:42, 09/11/2021
The "Great Unity of Ethnic Groups – Vietnamese Cultural Heritage" Week will be held at the Vietnam National Village for Ethnic Culture and Tourism in Hanoi from November 18-23.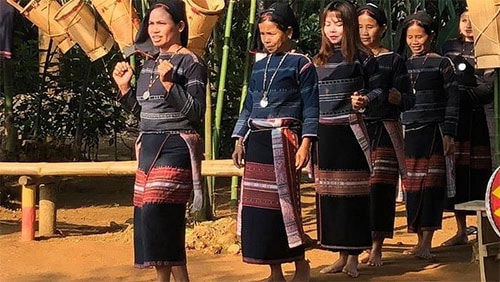 The Great Unity day week to be held from November 18-23. (Illustrative image/Source: NDO)
The event aims to mark the 91st anniversary of the Vietnam Fatherland Front (November 18, 1930 - 2021) and the 76th anniversary of Vietnam Cultural Heritage Day (November 23, 1945 - 2021).
The week's activities are expected to promote the cultural identity of 54 ethnic groups around the country in implementing the "All people unite to build cultural life" movement as well as contribute to protecting and upholding the community-based cultural heritages' values.
Through the activities, the Vietnam Ethnic Culture and Tourism Village, known as the "common house" of 54 ethnic groups, will be widely introduced to visitors.
An art programme will be held in the evening of November 18 as the first activity during the week. The activities will be organised flexibly depending on the situation of the COVID-19 pandemic.
On the occasion, the organising boards will visit and present gifts to ethnic minority groups as well as open exhibitions to call for investment into the village and introduce the activities of Vietnam Fatherland Front.
During the week, visitors will have the chance to join traditional festivals, wear traditional costumes, make folk foods, and learn about traditional crafts of ethnic minority groups in the village.
Source: NDO