Thay Thim palace festival recognized as a national intangible relic
Culture - Ngày đăng : 16:00, 13/01/2022
BTO- The Ministry of Culture, Sports and Tourism have recently decided to add the traditional Thay Thim Palace Festival (in Tan Tien commune, La Gi town) into the list of national intangible heritages. The decision was signed and announced on January 12th, 2022 by the Minister of Culture, Sports, and Tourism.
This annual Thay Thim palace festival, also known as Autumn Festival, takes place for 3 days from September 14-16 (Lunar calendar). The festival depicts the unique cultural identity of coastal folklore. The festival's ceremony is a series of traditional rituals such as: worshiping Gods, ordination procession, entering the palace, inviting food, honoring Tien Hien's death anniversary, and making offerings to the army in gratitude for the merits of Master Thim according to legend for saving the people during their trouble and sickness time.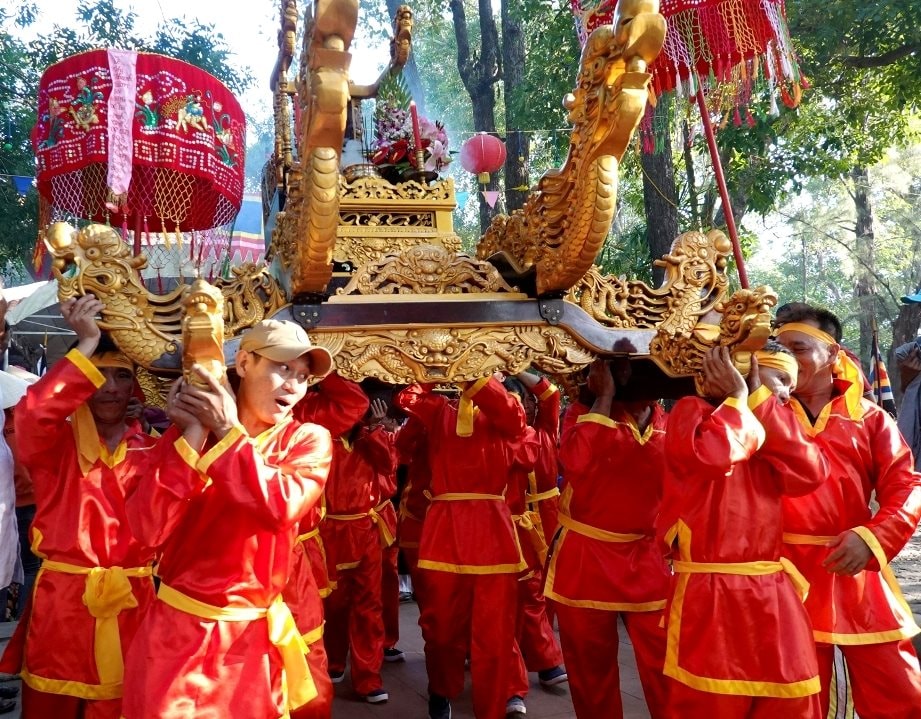 Besides the ceremony, locals and tourists can also participate and experience folk activities such as cake-making contests, basket-carrying contests, fish-bearing contests, net weaving, cross-country tournament, art program, lion - monk - dragon performing, model of the legend of Master Thim taking medicine to cure diseases. Thay Thim Palace Festival is not only a traditional folklore festival, but it also has cultural and historical significance, inscribes the merits of ancestors over the past 150 years, lures about 500,000 visitors per year. It is known that Thay Thim Palace was recognized as a national historical and cultural relic in 1997.