Binh Thuan to launch "Vietnamese gives priority to using Vietnamese goods" in the new situation
Business - Ngày đăng : 09:45, 05/05/2022
BTO - The campaign "Vietnamese people give priority to using Vietnamese goods" in the new situation in 2022 has been recently issued by the Binh Thuan provincial Steering Committee of the campaign. Under the plan, the Steering committee has deployed many solutions to reaching the goals of socio-economic recovery, safe adaptation, flexible and effective control of the pandemic.
At the same time, it continues to promote the role of businesses and arouse the pride and self-respect of the Vietnamese people as well as build a culture of production, business, consumption, and so on. The plan also places requirements on improving the businesses' responsibilities in the political system for the implementation of the Campaign, strengthening coordination in propaganda and implementation to ensure practicality, efficiency, and avoidance of formality.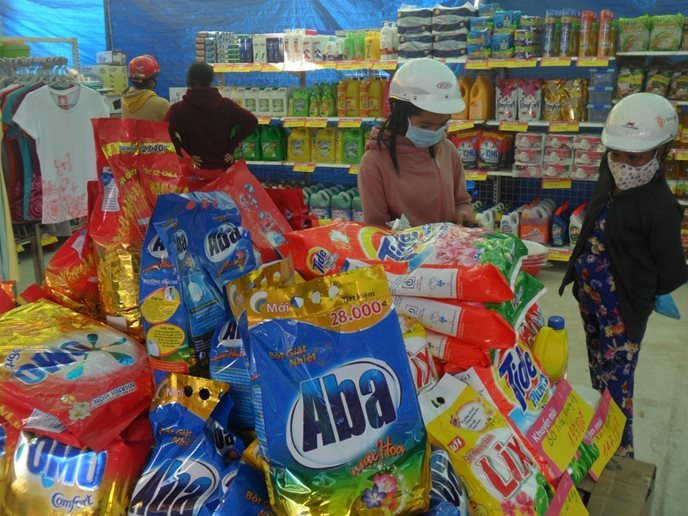 Accordingly, the locality will focus on propagating and introducing quality Vietnamese branded products and services and reputable business addresses so that consumers can fully grasp the information. To encourage domestic enterprises and production establishments to prioritize the use of raw materials, fuels, materials, and input factors that are products, goods, and services of each other. Along with that, it is necessary to be keen on innovating forms of propaganda so that businesses can properly understand and improve their responsibilities for the implementation of regional and international trade agreements that Vietnam participates in. On the other hand, it is also proactive in responding to, ensuring production and business development in the situation that the epidemic can develop complicatedly, strengthening propaganda and dissemination of laws on consumer protection and prevention, anti-smuggling…
In addition, the Steering Committee's plan also aims to improve the effectiveness of monitoring the implementation of the Party's guidelines and policies and the State's legal policies in the implementation of this campaign. Especially with the policy of public procurement and investment support for businesses, procurement of Vietnamese-branded products and goods according to the regulations of agencies and organizations when using state budget capital, etc. Next, it aims to encourage enterprises to promote innovation and application of science and technology to improve the quality and competitiveness of products, goods, and services. Meanwhile, the campaign actively encourages investment in developing the distribution system of Vietnamese products and organizes seminars, exhibitions, and trade promotion fairs to bring Vietnamese goods to consumers, especially in rural and mountainous areas and islands.
In the coming time, the locality will also focus on promoting the role of the Front committees, socio-political organizations, and businesses in propaganda, raising people's awareness, and promoting the inspection of the implementation of the campaign in the province. At the same time, it will promptly praise and reward individuals and groups that actively respond to participating in the implementation of the Campaign "Vietnamese people give priority to using Vietnamese goods".