Youth joined program to plant 16,000 trees "For a Green Vietnam"
Society - Ngày đăng : 13:48, 23/05/2022
The provincial Committee of Ho Chi Minh Communist Youth Union in collaboration with the Ho Chi Minh Communist Youth Union of National-level enterprises' bloc on Sunday afternoon (May 22) launched the tree planting program themed "For a Green Vietnam" at Doi Duong coastal park, Phan Thiet city.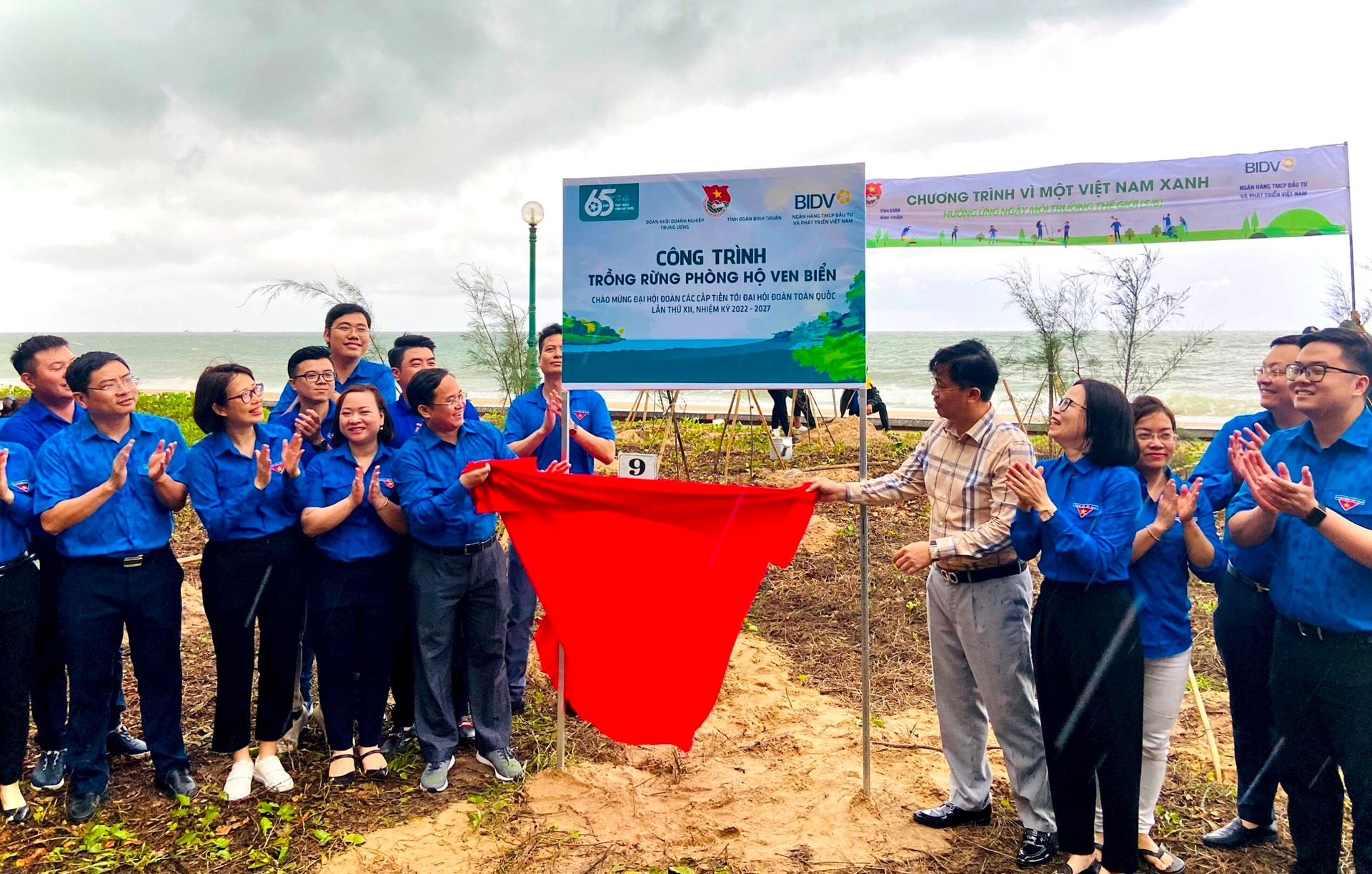 The event is one of activities of Binh Thuan youth to launch the 2022 Summer Youth Volunteer Campaign and welcome the Youth Union's congress of all levels heading towards the 12th National Congress of the Ho Chi Minh Communist Youth Union (tenure 2022-2027)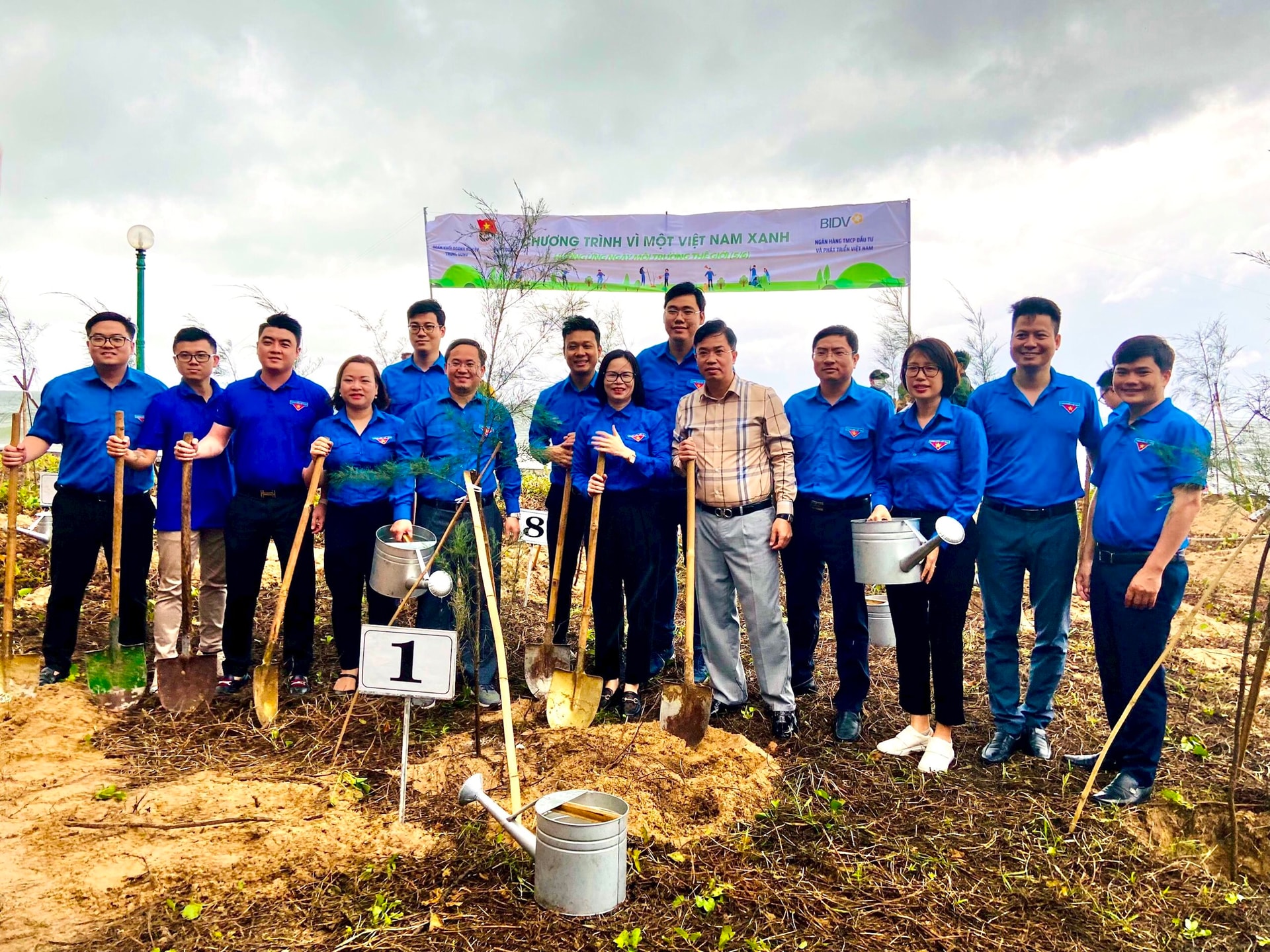 Reportedly, the program "For a Green Vietnam" is part of the campaign "Millions of green trees for a green Vietnam" launched by the central committee of Ho Chi Minh Youth Union with the purpose of raising awareness of the role of forests a afforestation in the 2021-2025 period. In Binh Thuan, a total of 16,000 beefwood trees (Casuarina Cunninghamiana) and golden oak (Hopea odorata), sponsored by the Youth Union branch of Joint Stock Commercial Bank for Investment and Development of Vietnam (BIDV), will be planted in coastal districts/city/town of Binh Thuan province. Of which, 500 beefwood trees are planned to be cultivated in Phan Thiet city after launching the program.
On that occasion, officials and youth also took park in the campaign "Let's clean up the sea". Those meaningful activities are considered as commitment of local youth in developing green trees, protecting the environment to deal with climate change. This is also a communication campaign to raise awareness of youth union members about the role and importance of trees and forests in living environment; as well as promote responsibilities for taking actions to cope with negative impact on environment and the pressing task to plant, care green trees for the preservation of "the lung of the earth".