The visits are among the activities to mark 30 years of re-establishment of Binh Thuan province (1992-2022) and the 75th anniversary of War Invalids and Martyrs' Day (July 27, 1947-2022). Accordingly, the delegation visited and showed deep gratitude to the families of wounded veterans who bravely fought for national independence. At visited places, Vice chairman Nguyen Minh gave families of war invalids and revolution contributors the best wishes and expressed his hope that they would continue implementing the Party's guidelines, the State's laws and policies, being good examples in all activities and movements in the localities.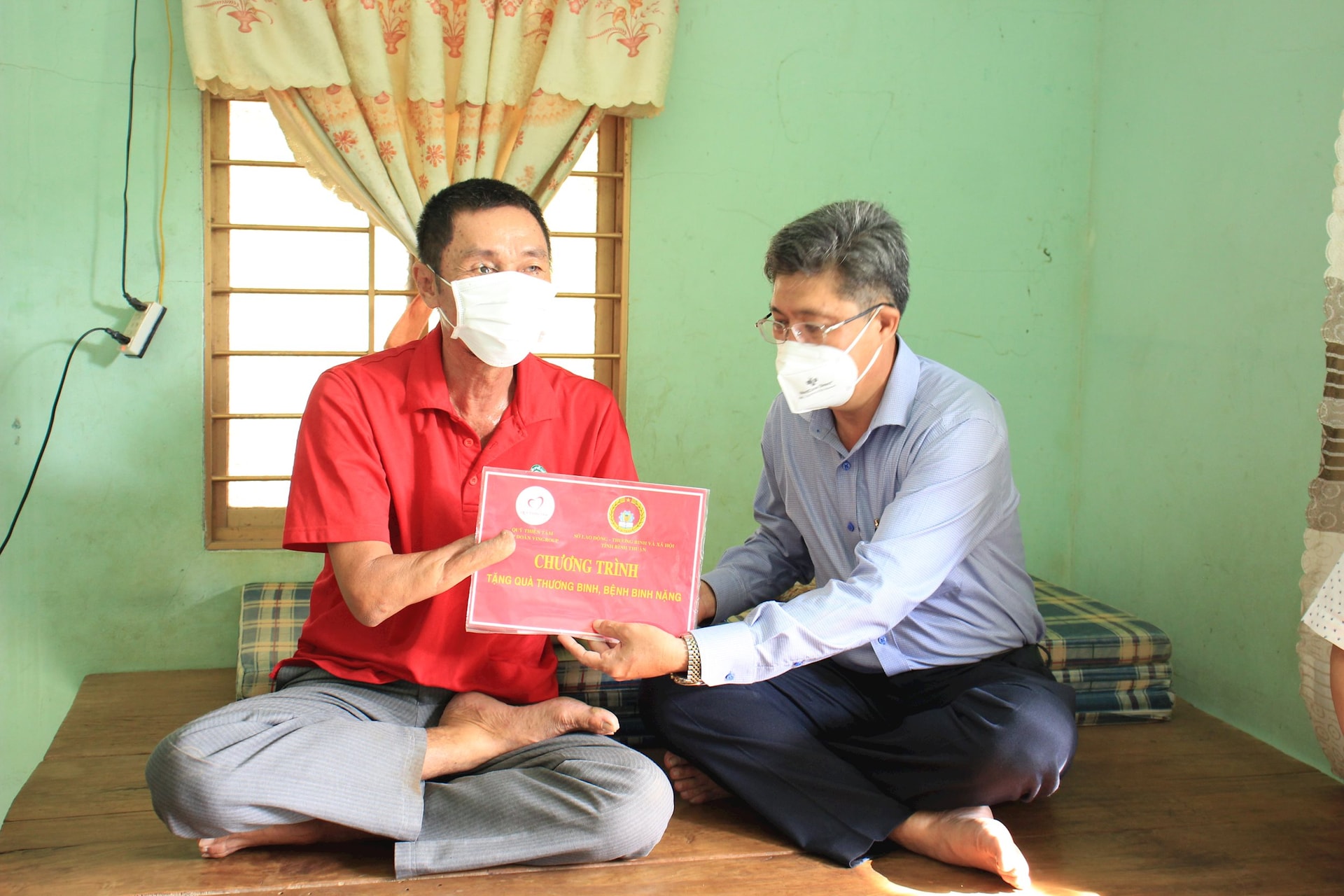 Represetiatives of policy-favored families expressed thankfulness to the Party hierarchy and authorities at all levels. They stressed that they would keep promoting the revolutionary tradition in working and production to make significant contributions to socioeconomic development in the locality.
It is reported that, on the occasion of the 75th anniversary of War Invalids and Martyrs' Day, Kind Heart Foundation (Vingroup) has worked with authorities of 63 provinces/cities nationwide to deploy the program offering grateful gifts to nearly 14,600 injured soldiers and veterans (with the rate of over 81%). Among them, 72 gifts (worth VND 15 million each) have been presented to wounded veterans in Binh Thuan so far.