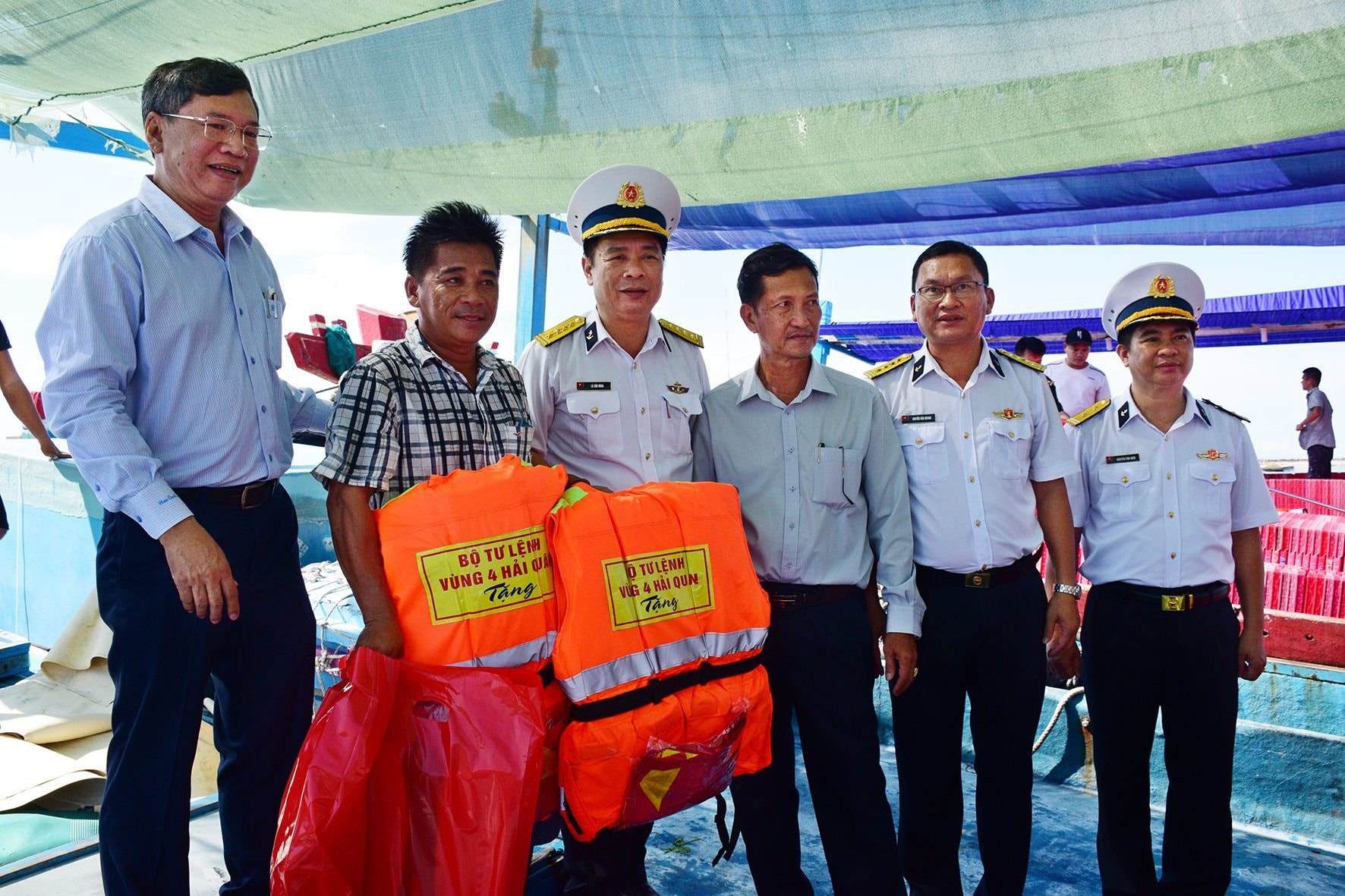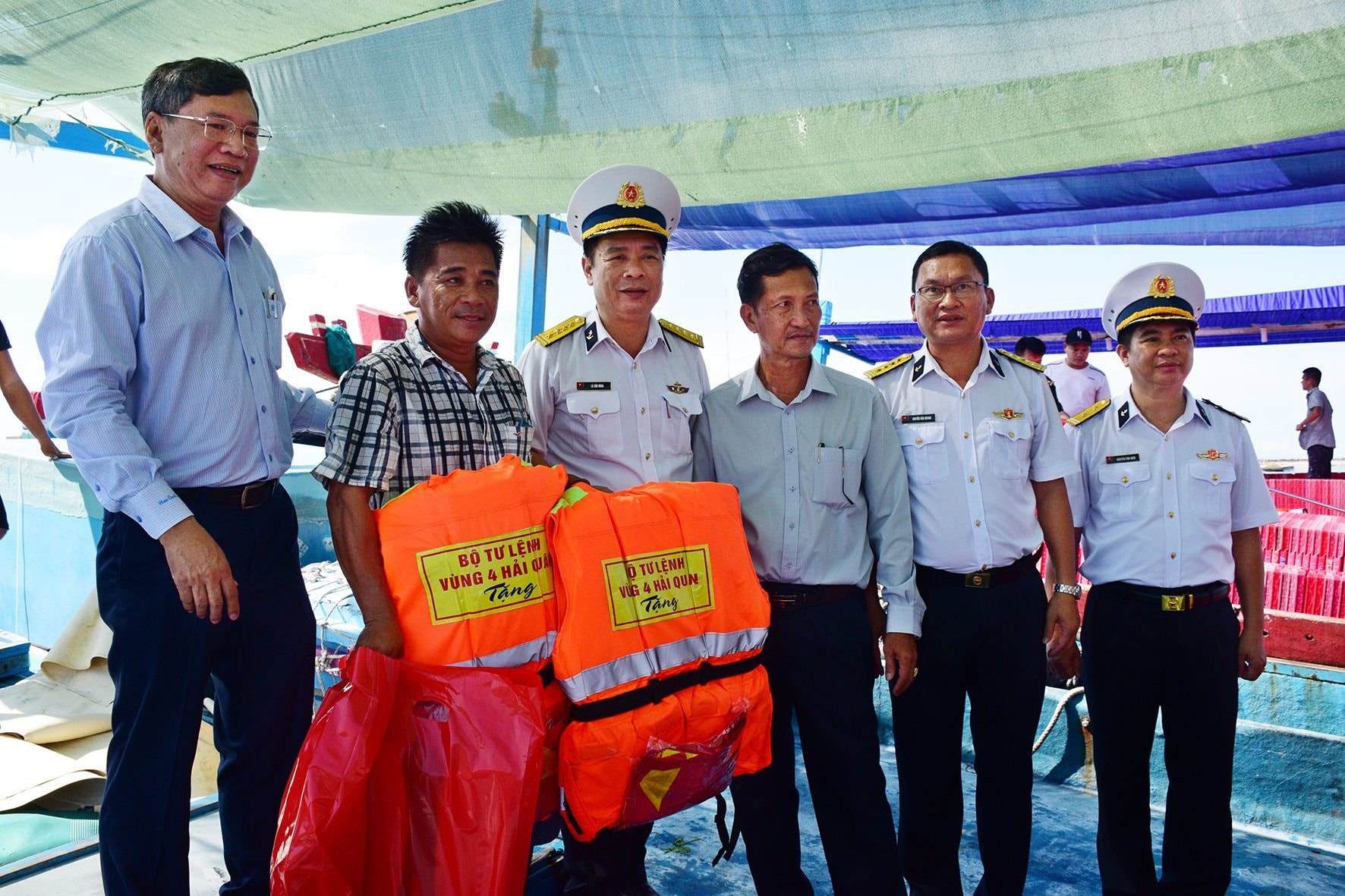 At the event, the delegation of the 4th Regional Command joined a forum to directly talk with local fishermen, give them propaganda documents and disseminated information ralting to the State's policies and laws on fisheries, safe and sustainable fishing activities in associated with environmental protection and prevention of illegal fishing. They also provided concrete information about the locations, logistic services and communication lines in support of fishermen to locate fishing areas…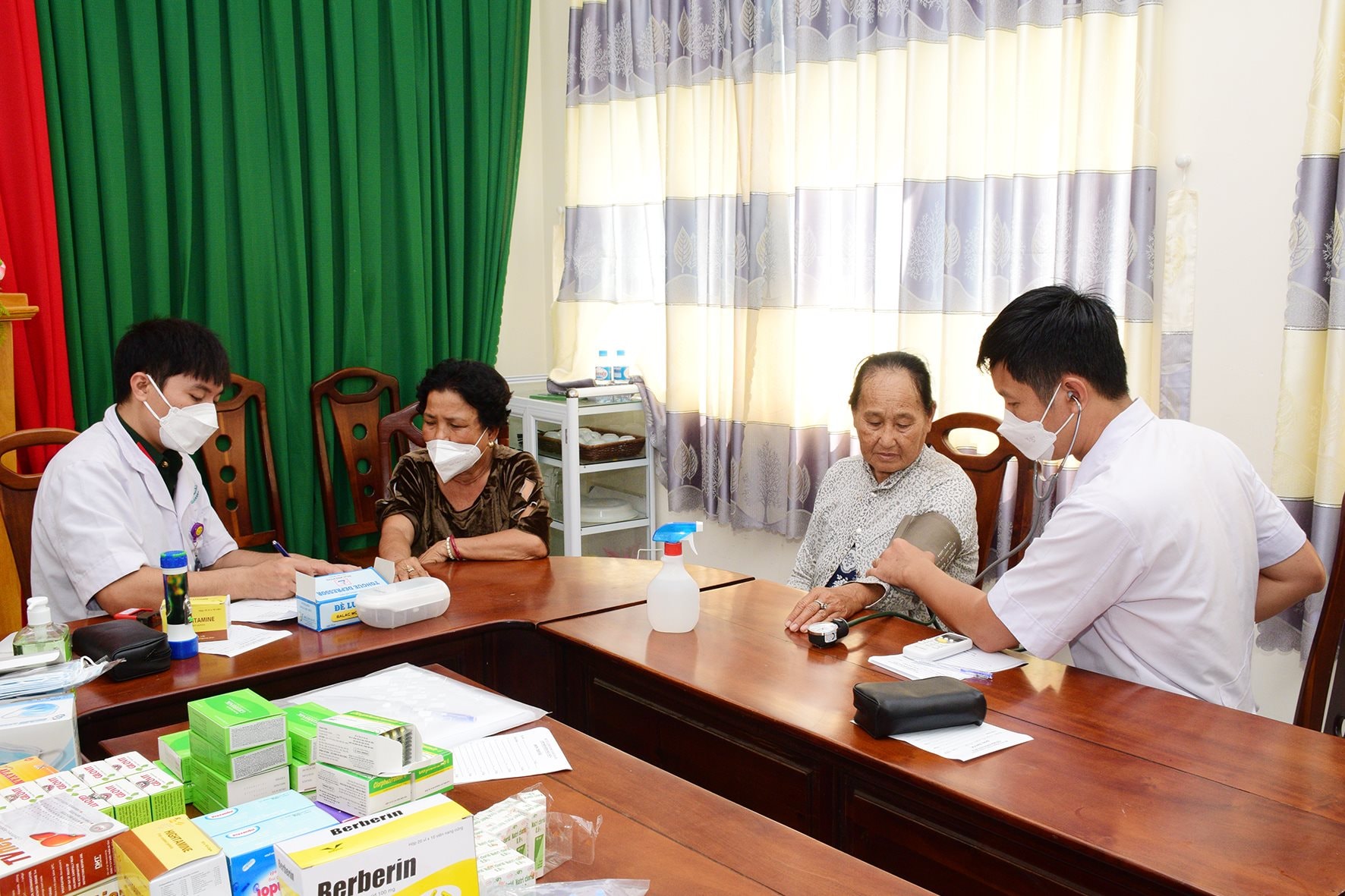 According to Colonel La Van Hung- deputy political commissar of 4th Regional Command, this program aims to confirm the responsibility and sentiment of navy force in supporting fishermen to cling to the sea. On that occasion, 100 gift portions (each worth VND 500,000) were presented to poor fisermen households in Hung Long ward. Representatives of 4th regional command also gave 10 gift boxes (including national flags, life-jackets and other essential tools for fisermen when they are fishing) to fishing boats' owners at Phan Thiet Fishing Port. At the same time, the program provided free medical check-ups and medicine for some fishermen households.
Reportedly, apart from Binh Thuan the 4th Regional Command has also implemented this program in 4 other provinces, as follows: Ninh Thuan, Khanh Hoa, Phu Yen and Binh Dinh.